Quick, brief refresher on my understanding of how we got here:
1. During 2016 primaries, Trump knows Obama/HRC did lots of sweet under the table deals with Russians/Iranians. To troll them, he starts bragging how he's going to be Putin's BFF once he's elected.
2. Hillary & her team hatch a dirty trick to play on Trump: they'll hire an political communications shop named FUSION GPS to create what will be passed off as a collection of intelligence reports 'proving' Trump & his campaign team are in the pocket of the Russians.
3. A Fusion GPS team made up of Glenn Simpson, Nellie Ohr, Mary Jacoby [Simpson's spouse] and former MI6 spy Christopher Steele, begins producing the fiction that later becomes known as 'the Steele dossier'.
4. In these fake intel report summaries, the Fusion team center their creative writing around several people involved in Trump's campaign: Paul Manafort, Carter Page and Trump lawyer Michael Cohen.
5. The best part of this dirty trick is the willing participation of many Obama holdover/Hillary sycophants sprinkled throughout the federal LEO/IC agencies only too willing to help launder this dossier & pretend it's an intel product, not fiction from a political comms shop.
6. Simultaneously the dossier begins to have key details in it leaked to media allies such as David Corn of Mother Jones, strategic leaks that immediately place Carter Page and Paul Manafort under suspicion of being Russian agents.
7. While these strategic leaks are happening, people such as Sen. John McCain and Marc Elias of the law firm Perkins Coie are being used to 'discover' the dossier & bring it to the attention of the FBI, as well as to the attention of the Hillary campaign itself.
8. Thanks to the laundering of the dossier, the HRC campaign now has plausible deniability. Fed LEO/IC agencies are 'finding' the dossier on their own [wink wink!] & reporters are 'finding' gov't sources who are 'independently' verifying the dossier by leaking it to them [wink!]
9. While that was going on, to give the Steele Dossier more credibility, Obama/Hillary sycophants inside the LEO/IC began actually SENDING spies to try to entrap Trump campaign staff. Carter Page, G. Papadopoulos & others are targeted for fake 'recruitment' by 'Russians'.
10. While Page & Papadopoulos are being set up by IC spies trying to entrap them, the plotters inside the LEO/IC agencies go to the FISA Court & draw up a warrant to spy on Carter Page using the fake dossier as intel product. Reportedly, 1st warrant attempt is denied.
11. But they persisted! A subsequent warrant attempt on Page is granted. The plotters now have legal authority to begin intercepting all of the Trump campaign's electronic comms [EC's].
12. The two pronged approach appears to be paying off. They have strategic leaks in the media keeping Trump's campaign under constant suspicion of being a Russian subsidiary while fed. IC/LEO agents are furiously spying on them trying to find dirt to derail Trump's candidacy.
13. AND IT DIDN'T MATTER. Hillary runs an inept campaign, Trump wins anyway.
Now the REAL FUN STARTS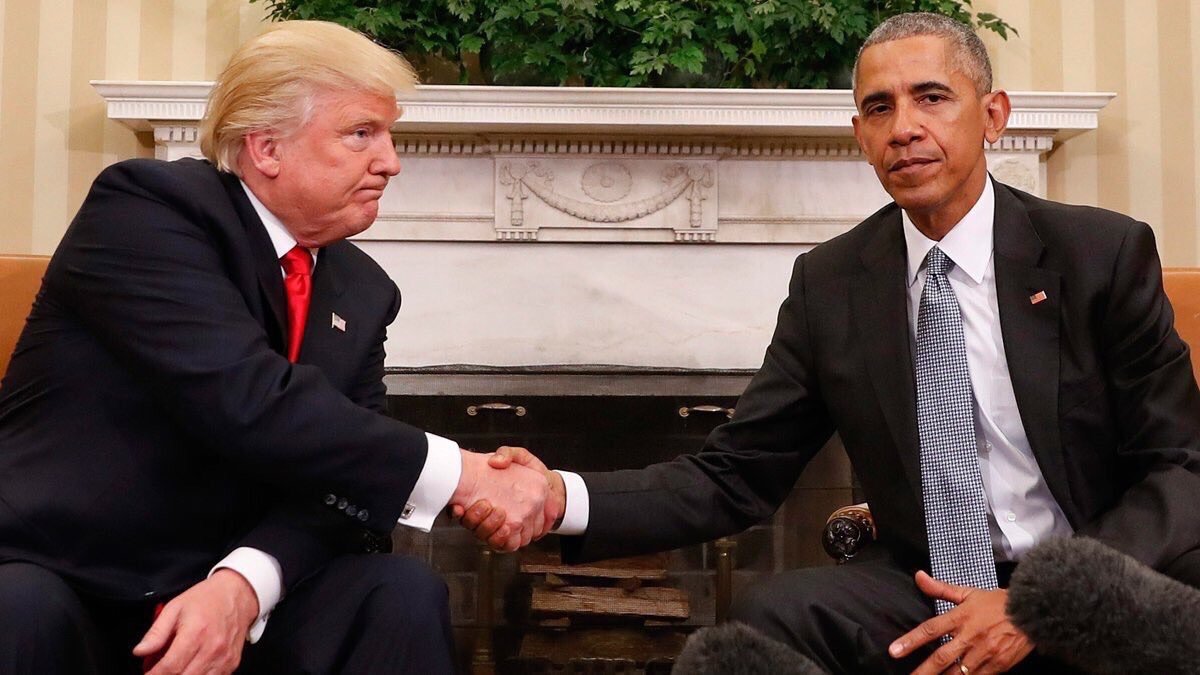 14. Every action taken by the plotters prior to election day 2016 was based on Hillary winning. The Steele dossier was NEVER supposed to be thoroughly examined. It's careful laundering was to provide an excuse for leaks & investigations. It CAN'T stand up to scrutiny.
15. So after this election disaster, the plotters now have to do two things:
a. they have to keep HIDING their investigation into the Trump campaign [which they'd concealed from Congressional oversight] so they can find something to impeach him with.
and while doing that they must also
b. they have to hide the real facts about where the Steele dossier came from and who paid for it.
17. UNFORTUNATELY FOR THE PLOTTERS, Democrats in Congress like Jerrold Nadler and Elijah Cummings were VERY VERY ANGRY at then-FBI Director James Comey for reopening the Clinton Email investigation after the Weiner laptop was discovered with 300,000 new HRC-related emails on it.
18. See, top Dems in Congress like Cummings & Nadler were *convinced* Comey's reopening of that HRC email investigation played a huge part in Hillary's losing the election to Trump.
So they DEMAND an investigation by the DOJ Inspector General Michael Horowitz into this.
19. On Jan. 12, 2017, DOJ IG Horowitz GRANTS DEMOCRATS WHAT THEY WANTED. He announces a review of the DOJ/FBI's handling of matters prior to the 2016 Presidential election [which includes the Hillary Email investigation].
20. During the course of his review of the investigations/actions the DOJ/FBI was engaged in leading up to the 2016 election, here's what Horowitz discovers:
Despite the best efforts of the plotters to hide it, he discovers the truth about the Steele dossier.
21. HOROWITZ is the one who discovers the Hillary Clinton campaign paid for the creation of the Steele dossier by tracking the funding for it through the law firm Perkins Coie.
22. While tracing the origins of the Steele Dossier & how it was laundered through fed. LEO/IC agents misrepresenting it - even in FISA warrants! - Horowitz *also* happens upon the text messages on the official FBI phones of the lead agent in 'Crossfire Hurricane': Peter Strzok.
23. While tracking down the origins/laundering of the bogus Steele Dossier, & perusing the unbelievably juvenile text messages of Strzok/Page, Horowitz & his team of investigators also uncover a plethora of strategic leaking by Andrew McCabe, among others.
24. So here's what Horowitz has been tipping Congress off to since October 2017, when he first began rolling out all the evidence of what he'd found since he began his investigation on Jan 12, 2017:
25.
a. Bogus Steele dossier & how it was created, paid for, laundered
b. Abuse of the FISA court system to start investigations based on it
c. Strategic leaks in media to 'back up' the dossier by top FBI/DOJ officials
d. Alteration of official DOJ/FBI records
26. Horowitz released his report on McCabe first, which led to McCabe's being terminated. Several weeks ago he released the MYE report on Clinton Democrats were so hot to get that referred 5 people to the FBI OPR for pro-Clinton bias.
Up next? The FISA Abuse/Trump Spying report
27. This is how we've arrived to where we are today: with Peter Strzok & Lisa Page being the first of a phalanx of plotters who are going to be subpoenaed to testify before Congress about their roles in this plot to undermine a presidential electoin & then targeting a President.
28. And there you have it. How a work of fiction, that placed a man in Prague who's never been to Prague, ended up being used to smear a Presidential candidate in the media, then to start *legal* spying on him & his associates using fed. LEO/IC agencies.
/end